How to Re-Create Pippa Middleton's Wedding Day Look
Bridebook, the UK's #1 wedding planning app and website, guides you through how you can re-create Pippa Middleton's gorgeous wedding day look – without the media fuss and eye-watering price tag!
Dress
Most brides won't be able to afford a £40,000 bespoke Giles Deacon dress, but that doesn't mean you can't recreate the look. The iconic British wedding dress designer Phillipa Lepley has just released her latest collection that features of all of those key beautiful details including the heavy hand embroidery with pearls intigrated into the deisgn, the highly corseted bodice, cap sleeves, and of course the high neck! 
Accessories
Pearls were the winner for the day, with tiny pearls embroidered into her dress, and gorgeous drop pearl earrings. Recreate the look with another incredible British designer, Kiki McDonough and her new bridal collection. The Duchess of Cambridge even wore her earrings for her sister's big day!
Shoes
Pippa opted for the timeless Manolo Blahnik as her shoe designer, with bespoke pearl satin pumps. Get the look for less, but packing just as much of a visual pump with Jimmy Choo's ivory satin pumps. You can even re-dye the satin after your big day to any colour of your choice to use them again!
Hair and Makup
Pippa kept it in the family for her big day by using the same hair dresser as Kate did on her wedding day in 2011, a Bridebook favourite Richard Ward. While you may not want to try and book the celebrity stylist himself, his Chelsea salon is chock o' block with some of London's very best stylists that can come to you for you special day.
You can also recreate Pippa's natural beauty look with Bridebook partner Bobbi Brown. She is the queen of natural, glowing beauty, and there's not better look to embrace on your wedding day.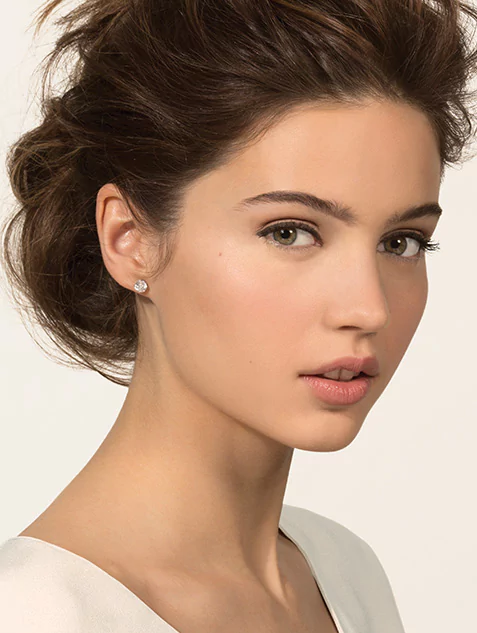 Planning your own fairytale wedding? Be sure to take advantage of Bridebook's free wedding planning tools for easy wedding planning and a stress-free engagement.